Carers Hub provides general information, advice, support and signposting around your caring role if you are caring or help to look after someone with a long-term health need, disability or substance misuse.  With our local knowledge of services in Brighton & Hove, we are able to point you in the right direction. Most of the services listed are part of Carers Hub. Those in italics are external services.
Carers Assessment

You have a right to a carer's assessment if you provide, or intend to provide, unpaid support to someone who could not manage without your help. It can be a useful first step in helping you to understand your situation and the needs you may have.
If you would like an assessment, you can request one by completeing the self-referral form.
We will send you an information pack which tells you about services for carers and how to prepare for your carer's assessment. You can preview the pack here. We will then phone you to discuss what support would be helpful for you and to carry out your carer's assessment if you would like to do that. The assessment takes about 30 minutes over the phone.
Carers Card
The Carers Card offers saving and discounts on leisure and well-being activities across Brighton & Hove. The Card is free to all carers looking after someone in Brighton & Hove and is issued following the carer's assessment. If you would like a Carers Card, please complete the self-referral form to request an assessment.
CareLink Plus & Telecare
Technology can help people to live independently and give you peace of mind that the person you care for is safe and well.   CareLink can provide you or the person you care for with an alarm that lets you call for help quickly and easily if you fall, feel unwell or need any other urgent assistance. CareLink Plus offer carers a one-month free trial so you and the person you care for can give it a try to see how it could help you in your caring role. Contact CareLink on 0300 123 3301 or email CareLinkPlus@brighton-hove.gov.uk for more information.
Go to the Technology for Carers page for more information.
Carers Reablement Service
This project supports carers, assisted by volunteers, to achieve positive change within their lives through a goals approach to reach clear outcomes, which will improve the health and wellbeing of the carers.  The Project will match the skills, experience and knowledge of the volunteer to the specific needs of the carer, for example going to a gym, be able to use a computer, attend a book group, lose weight or learn to cook.  Please call Carers Hub on 01273 977 000 or email info@carershub.co.uk if you would like to be matched with a volunteer to meet your need.
Dementia Carers Support
This Service will provide specialist information, support and advice to Carers of people with Dementia.  A programme of specialist training will also be provided to address issues such as: Dementia awareness, how to support someone with Dementia, legal and money matters and coping strategies for carers.  For more information about this Service please contact Carers Hub on 01273 977 000 or email info@carershub.co.uk.
Emergency Back Up Scheme
Carers often worry about what would happen to the person they care for if they have an accident or are suddenly taken ill. The Emergency Back Up Scheme offers peace of mind by enabling you to set up a plan to include up to three people who could provide support in an emergency.
End of Life
This Service provides specific support for carers of people with a range of life-limiting health conditions and bereaved carers, through the provision of one to one support and group or activity events. The Service will also provide support for bereaved carers with the addition of signposting or introduction of specialist bereavement services within the City.  Please call Carers Hub on 01273 977 000 or email info@carershub.co.uk for more information.
Dying Matters – Caring for someone who is dying can be exhausting and highly emotional.  It is essential for carers to find time for themselves and pay attention to their health and welfare.
Mental Health
Changes Ahead offers advice and support to carers of people with a mental health condition through information, one-to-one support, training, wellbeing and peer support. Please call Carers Hub on 01273 977 000 or email info@carershub.co.uk if you would like more information
If the person you look after has mental health needs, they may receive support from Sussex Partnership Trust Mental Health Services.
If the person you care for doesn't receive support from Sussex Partnership Trust, they should get in touch with their GP. The GP may be able to help, or refer onto more specialist mental health services if needed.
The Trust can also support carers with their own mental health support needs. Services include the Sussex Mental Healthline.
The Recovery College offers free educational courses about mental health and recovery which are designed to increase your knowledge and skills and promote self management. They also run some courses specifically for carers.
Also, Community Roots are a network of local services providing mental health and wellbeing support.
My Health Matters
When you are busy looking after someone else, it can be easy to forget about your own health. This Service will provide support to the person you care for whilst you attend your health appointments.  You can also use this Service to attend training or courses that will help you in your caring role, such as counselling or first aid training.  You can use the Service if you want to join the Health Walks around the City.  Please call Carers Hub on 01273 977 000 or email info@carershub.co.uk for more information.
Online Help
The internet is full of information, support and discussion forums relating to carers.  It can also help to make some caring tasks easier. There are lots of different apps available that can help you to make the most of technology and this includes using apps to help with your caring role. Many apps are free or very cheap but make sure you check before you download.
JOINTLY App is an app that makes caring for someone a little easier, less stressful and a lot more organised by making communication and co-ordination between those who share the care as easy as a text message. Download it for free using the code: BHCC_JT75.
Carers UK Digital Resources.  The local council has teamed up with Carers UK, a national organisation to give carers in Brighton & Hove free access to a wide range of digital tools, such as online learning, and essential resources that may help make their caring situation easier.  Visit this site and sign up for free.
Parent Carers
Support for parent carers is available from Amaze. They can also register parents of disabled children to receive a Compass Card and provide information about joining the Parent Carers Council (PACC).
Peer Support
Getting support from their peer is vital for most carers. Locality based monthly Carer Peer Support Groups are available and can be found on the Event page. Please call Carers Hub on 01273 977 000 or email info@carershub.co.uk for more information.
Primary Care
Your GP (General Practitioner) and primary care team can provide  you with invaluable support, advice and information.  Primary Care provision consists of much more than your GP. You can speak with a Health Care Adviser or practice nurse as well as your GP about being registered as a Carer, as well as the reception team who can provide you with information.
There are many services that can support you in your caring role and in looking after your own health including, if they know you are a Carer and likely to be under pressure at times, they will find it easier to offer the advice and support you need and if necessary diagnose and treat you in the future.  Carers of people with serious/chronic health conditions or who are frail may also qualify for an annual flu vaccination.  Ask  your GP or practice for more information.
Your GP may be able to help you as a Carer by providing information and advice on:
Medical conditions of and treatments for the person you care for to help you feel more confident in your caring role
Services provided by the NHS, such as continence services and patient transport to hospital appointments
Other sources of support and advice.  This could include the Social Services Department and local voluntary agencies
Carrying out home visits to you or the person you care for if your caring responsibilities make it difficult to attend appointments at the surgery
Arranging appointments for both you and the person you care for at the same time to avoid having to visit the surgery twice.
Arranging for repeat prescriptions to be delivered to your local pharmacy to save you picking them up
Sibling Link
Sibling Link is a free peer support group for anyone over 18 with a brother or sister who has struggled or is struggling with mental illness. They also run a Walk & Talk for anyone – not limited to siblings – bereaved by suicide. Their website www.siblinglink.co.uk is there for people to share stories and for you find out about local events and support. Contact them via info@siblinglink.co.uk
Working and Caring
Continuing to work whilst caring can help you to have a better balance in your life and provide you with social interaction outside of your caring role. But staying in work or returning to work can be daunting; you may find it helpful to talk to your employer about taking some time off or working flexibly.
Many carers consider giving up work but it is important to understand the implications this could have on your income, quality of life and future pension entitlements. If you find it difficult to balance working and caring, or you would like to consider returning to work, a carer's assessment can be a helpful step in looking at what support you might need.  Please call Carers Hub on 01273 977 000 or email info@carershub.co.uk for more information.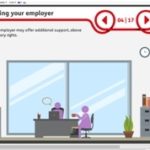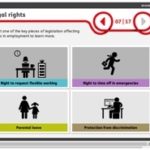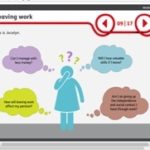 About Me: Building Reliance for Caring is a great E-learning resource for Working Carers.  You can get access to the resource by signing up to Carers UK Digital Resources.
Other Resources