Hello and Welcome to the start of Carers Week 2020 and of the Carers Festival online for Brighton and Hove.
This years Carers Week theme is Making Caring Visible.
Join us this week as we shine a light on the amazing unpaid family friend carers in our city.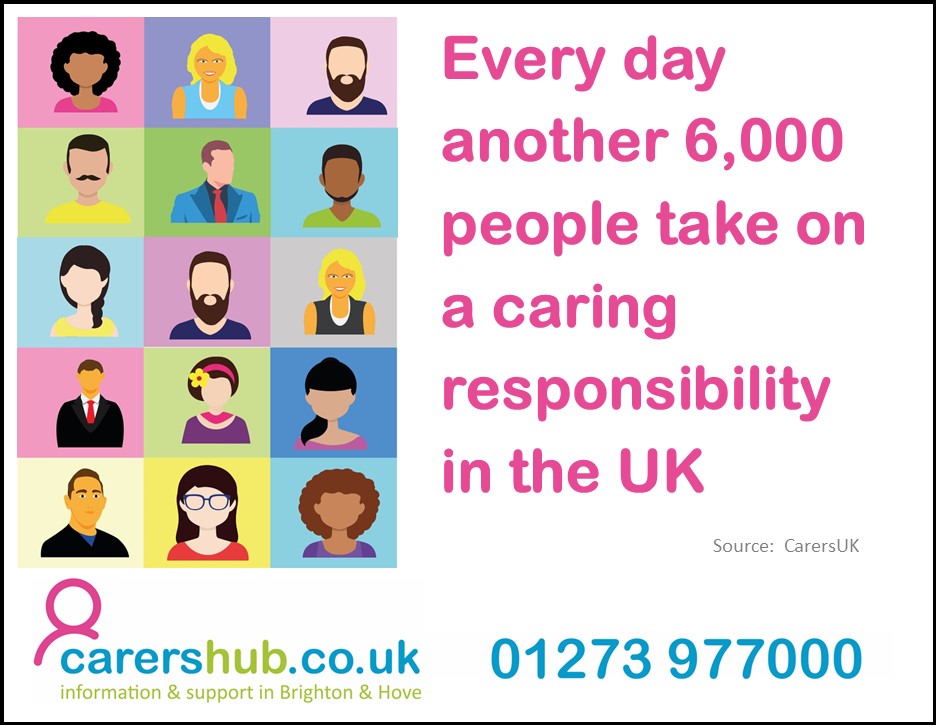 Everyday another 6000 people take on a caring responsibility in the UK and every day carers keep the person they care for safe and well.
For this we say Thank You Carers and have prepared a host of activities and online information for you to view: you can join coffee morning groups with other Carers and Carers Centre staff via Zoom, take part in a remote workshop or book club, and visit our very own new Youtube Channel for more great Carers Festival content.
So sit back and get involved in the Carers Festival 2020 from your front room
To get involved please click here to visit our Carers Festival Online 2020 page