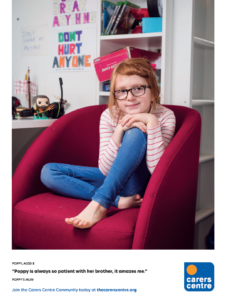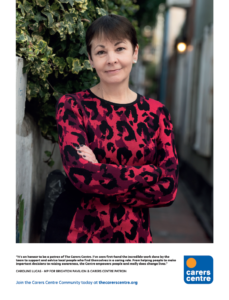 Throughout the month of March 2019, The Carers Centre for Brighton & Hove is proud to present the Young Carers in Focus photography exhibit at Brighton Railway Station.
The vibrant Young Carers in Focus exhibition highlights the immense pride with which these children carry out their caring roles and showcases the impact of the work which The Carers Centre offers. The exhibit features 19 portraits of local Young Carers either in their home setting or whilst enjoying Carers Centre respite activities. We are celebrating the crucial role that the Young Carers of Brighton & Hove have in supporting family members.
The exhibit also features the three local patrons of the Carers Centre for Brighton and Hove: Caroline Lucas, MP for Brighton Pavillion; Peter Field, Lord Lieutenant for East Sussex; and Professor Saul Becker, Provost of the University of Sussex.
The exhibition is now live and is on display until 31st March so please pay a visit and support our awareness raising campaign.
#careformetoo